COVID-19 Notice
With the health & well being of our customers and team as the priority, we are open safely to offer our eye care and eyewear services.
We apologise that COVID-19 impacts have also affected some of our suppliers and there may be unavoidable delays with some orders that we are working to minimise.
What We Offer
We understand how important it is to feel confident and worry free when it comes to the service we provide. Our dedicated staff are well prepared for any unique requests or special concerns you may have.

Genuine Care
We pride ourselves first and foremost on providing eye care for the whole family

Unique Team
Highly qualified and experienced staff that brings together a unique skillset combination

Latest Technology
We bring the latest cutting edge equipment including retinal photography

Quality Eyewear
We conduct deep industry and brand research to bring to you the latest and best designs in eyewear

Always Available
We perform the ultimate eye examinations precisely and efficiently then explain the results

Contact Lenses
We supply all brands and types of lenses at the very best prices
Whats Involved
Your first visit to the optometrist involves taking a complete history, assessing your vision and eye health, discussing your own individual risks for certain eye diseases, and advice on how to avoid them. At Spectacular Optics, we promote preventative eye health by checking your eyes regularly. This is to ensure that your vision lasts a lifetime.

Bulk Billing
Please bring your Medicare card. If you have private health insurance, please bring this with you as well. This is so we can calculate your rebate. We accept all private health funds.

Family History
You'll be asked about your family's eye health and medical history, so we can determine whether you are at a higher risk of developing conditions like glaucoma or diabetes.
PLAN FOR A DRIVER
You can also take a pair of sunglasses to wear after the check-up, in case your pupils are dilated during the eye exam, as this will make you more sensitive to bright lights. Your vision will also be blurry after this procedure, so you should not drive immediately after your eye exam.
Love Your Eyes
• Spectacle and contact lens prescriptions
• Contact lens fitting including multifocals
• Glaucoma detection
• Macular degeneration diagnosis
• Cataract assessment and referral
• Headache and eyestrain assessment
• Eye coordination and focusing problems
• Computer vision
• Laser surgery assessment and referral
• Hostpital and all other prescriptions dispensed
Satisfaction Guaranteed!
We are committed to ensuring you have the very best eye care and eyewear and we are very proud of the service we offer and the quality of life you will enjoy as a result of trusting us with your vision needs.

I love my new glasses and contact lenses. Gordon is on the ball. My partner and I recently had our eyes checked and bought new glasses from different optometrists. We both agree that I won the lotto in terms of customer service and overall value for money at Spectacular Optics.
Thank you again!

Amazing place!
Great selection of glasses and they are really good at what they do. I've been going to them for years and I'm never leaving.

Gordon explained many things about my eyes and prescription quite well. Way better than the 3 other optometrists I've seen. Friendly, polite and patient staff.

Open Hours
7:30am – 5pm Weekdays
Our Practice
38 Ardross Street
Applecross, WA 6153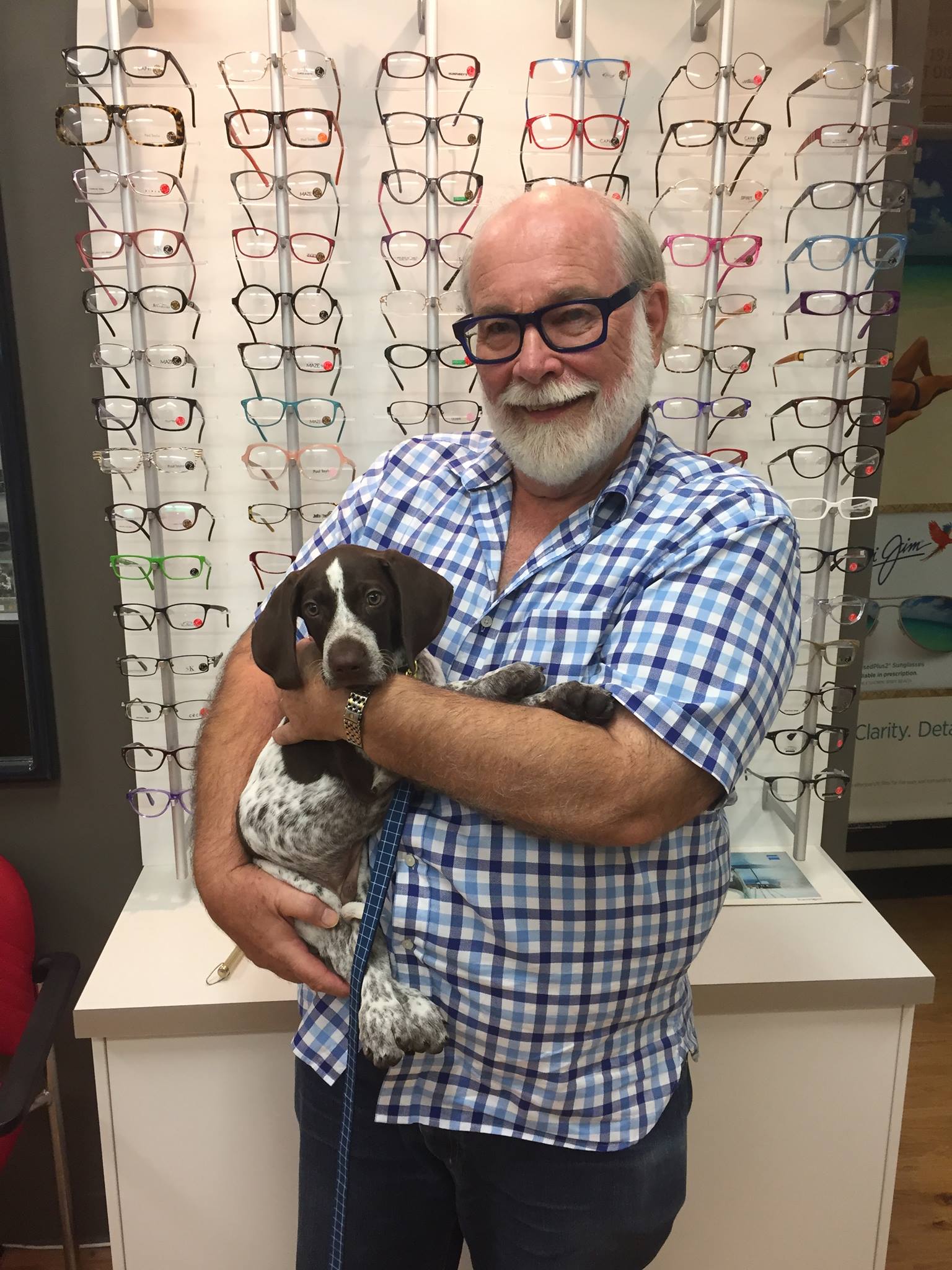 Gordon M. Johnston
Optometrist
For four years, Gordon was the WA State Chairman for the optometrists, and then WA's representative on the National Committee of Optometrists.